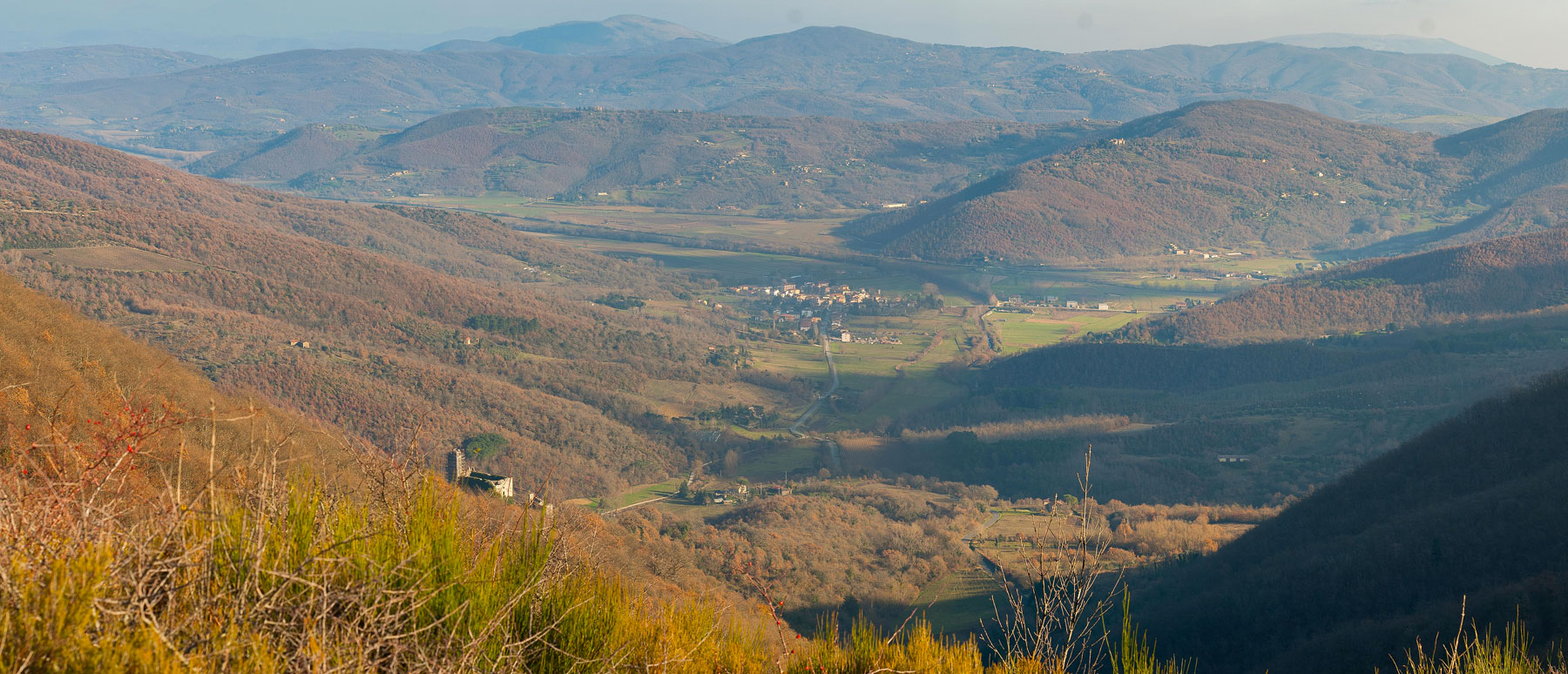 This excursion is dedicated to hiking-lovers and discovers the Mount Ginezzo (927 mt. Elevation), a scenic summit between Cortona and Lake Trasimeno. The tour offers breathtaking views ranging from Tuscany to Umbria with a unique panorama of Lake Trasimeno and its islands. Along the way, historic and cultural highlights make the hike just as pleasant and special: you will walk on ancient Roman limestone-paved roads and discover a Medieval castle of unique allure.
Suited for: hikers and kids from 12-14 years old, some attitude to trekking
Duration: 6/7 hours including rest-stops
Difficulty: medium-demanding
Lenght: 18 km
Elevation: 600 m
Type of itinerary: : ring-road, paths (40%), countryside roads (60%)
Departure and arrival: Valico di Gosparini (Tuoro sul Trasimeno)
Highlights: sceneries, ancient Roman limestone road, medieval fort
Equipment: hiking shoes (avoid open shoes or sneakers); comfortable clothes according to season; hat; backpack with water (at least 1.5 liters per person), snack, packed punch, rain jacket/umbrella, sun protection in spring and summer.
Excursion with a professional guide
Every activity is flexible, so it can be adapted to your particular needs: Do not hesitate to contact us!