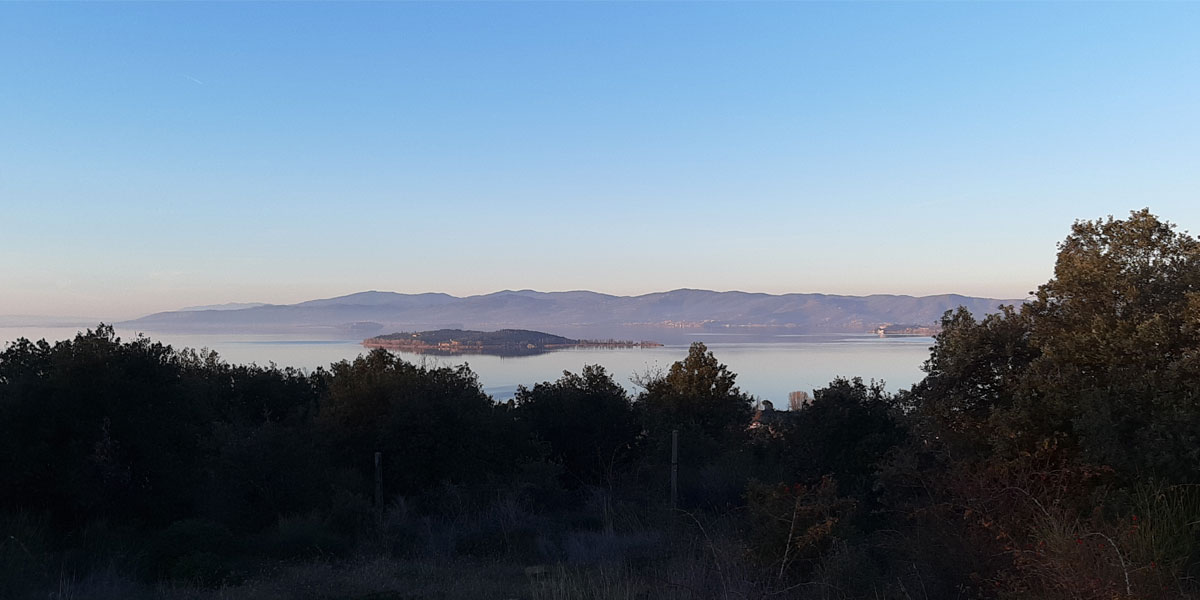 In the shade of the Great Evergreen Oak Tree
Date and Time:
September 14, 2020 4:00 pm - 8:00 pm
_
Sant'Arcangelo di Magione, Magione
About The Events
Walk through the southern landscape of Lake Trasimeno, immersed in the forests of evergreen oak trees and arbutus berries and enjoy the best view over the Polvese Island. The itinerary goes through the typical terraced olive groves and the Forest of the Marzolana to finally reach the lush secular oak forest dominated by the Great Evergreen Oak.
Suited for: active adults and children of 8-10 yrs old and above (used to walking medium-long distances).
Duration: 4 hours (including rest-stops), half-day.
Difficulty: medium-easy.
Lenght: 10 km.
Type of itinerary: ring-road, paths and countryside roads.
Departure and arrival: Sant'Arcangelo di Magione.
Highlights: landscape, views, secular oak forest, wild fauna.
Equipment: walking shoes (no open shoes); comfortable clothes, hat, backpack with water (1 liter per person – water sources available along the way), rain jacket/poncho, sun protection in spring and summer.
Excursion with a professional guide
---
In case of rain or bad weather, all activities will be cancelled: we will charge you with the cost of the ticket only when we are able to confirm this activity. An e-mail will inform you when the transaction has come through.
For specific needs or for private activities with dedicated guide please email info@hylagroup.net
_