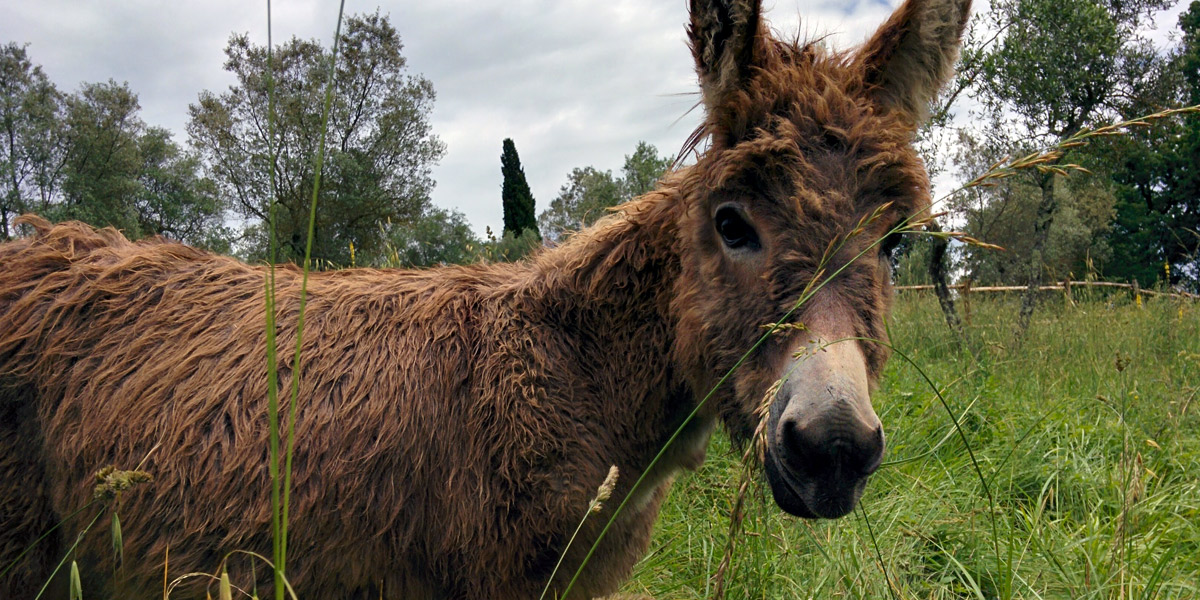 A donkey day
Date and Time:
July 29, 2020 5:00 pm - 6:30 pm
_
Azienda agricola Agri Hyla, Tuoro sul Trasimeno
About The Events
A walk in the company of our trustworthy and friendly donkeys to discover a different way of moving, to slow down and enjoy, observe, touch and smell the nature surrounding us, all while glancing at the breathless views of Lake Trasimeno.
Where: departure from Azienda Agricola Agri Hyla at Tuoro sul Trasimeno (PG) in Loc. Cerqueto, n. 9.
Equipment: walking shoes (no open shoes); comfortable clothes, hat, backpack with water, rain jacket/poncho, sun protection in spring and summer.
---
In case of rain or bad weather, all activities will be cancelled: we will charge you with the cost of the ticket only when we are able to confirm this activity. An e-mail will inform you when the transaction has come through.
For specific needs or for private activities with dedicated guide please email info@hylagroup.net
_