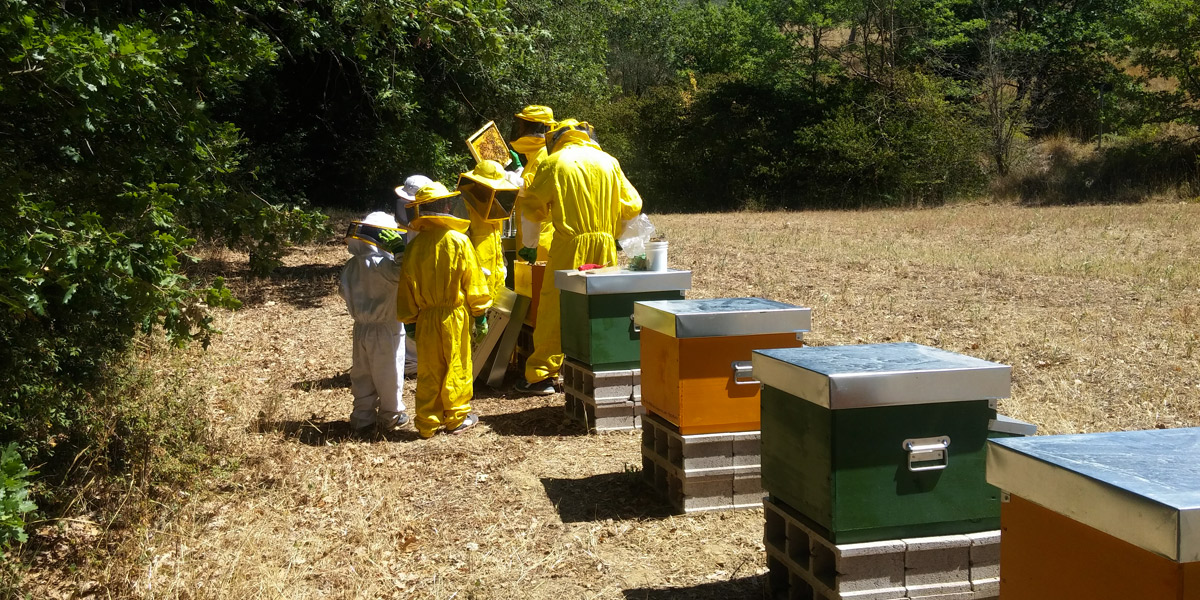 A day as a beekeeper
Date and Time:
August 9, 2020 9:00 am - 10:30 am
_
Azienda agricola Agri Hyla, Tuoro sul Trasimeno
About The Events
A beekeeper's uniform, a few simple guidelines and you will discover the fabulous world of a beekeeper to learn about the extraordinary social life of these precious insects.
PLEASE NOTE: children of 5 years and above may be allowed in the apiary, for the little ones, many alternative activities will still allow them to learn all about the incredible world of bees!
Where: Azienda Agricola Agri Hyla at Tuoro sul Trasimeno (PG) in Loc. Cerqueto, n. 9.
Equipment: hiking shoes (avoid open shoes or sneakers); comfortable clothes according to season; hat; backpack with water (at least 1.5 liters per person), rain jacket/umbrella, sun protection in spring and summer.
The activity is conducted by expert beekeepers, naturalists and professional guides.
---
In case of rain or bad weather, all activities will be cancelled: we will charge you with the cost of the ticket only when we are able to confirm this activity. An e-mail will inform you when the transaction has come through.
For specific needs or for private activities with dedicated guide please email info@hylagroup.net
_